Offering Art Aspen patrons and collectors new ways to navigate the extraordinary artwork at the show, Art Aspen SELECTS highlights pieces chosen by noted curators, designers, and critics. Group Show Director Leah Steinhardt has tapped top professionals in the art and design communities to review the fair and make their picks, which will also be noted at the fair and accessible online for easy reference. Adding these selections give our audience another opportunity to connect with the artwork, and seeing what pieces each of these curators, designers, and critics have noted gives our visitors opportunities to further engage with artworks at the fair.
2019 SELECTS Participants include:

Anne Grice, Principal/Owner, Anne Grice Interiors
Genna Moe, Executive Director, The Art Base
Robyn Scott, Interior Designer, Robyn Scott Interiors
Anne Grice
With a background in contract design & project management, it's no wonder clients have come to rely on Anne's expertise and skills for their design projects. Anne holds a BS in Interior Design and a BBA in Business. Anne is certified by the National Council of Interior Design Qualification and is a longstanding professional member of the American Society of Interior Designers. Anne is also a professional member of the National Kitchen and Bath Association and a designated Certified Aging in Place Specialist.
Anne really listens to her clients and prides herself on being thoughtful and creative, taking all of the project's parameters into consideration. She takes a very collaborative approach with the client, architect, contractor and other stakeholders and feels that this results in a superior product and experience for the client. Anne has extensive experience working with the Roaring Fork Valley's professional trades for all of your construction needs. She works closely with local artisans and craftspeople that create special finishes and pieces in wood, metal, tile, glass and other mediums to make your residence, lodge or workplace uniquely yours.
Anne loves the mountains and all the Roaring Fork Valley has to offer. She enjoys downhill skiing, cross-country skiing, and cycling.
SELECTS
"I like the color and abstraction in this piece. The distressing creates interest and depth as well."
Nicholas Wilton, Julie Nester Gallery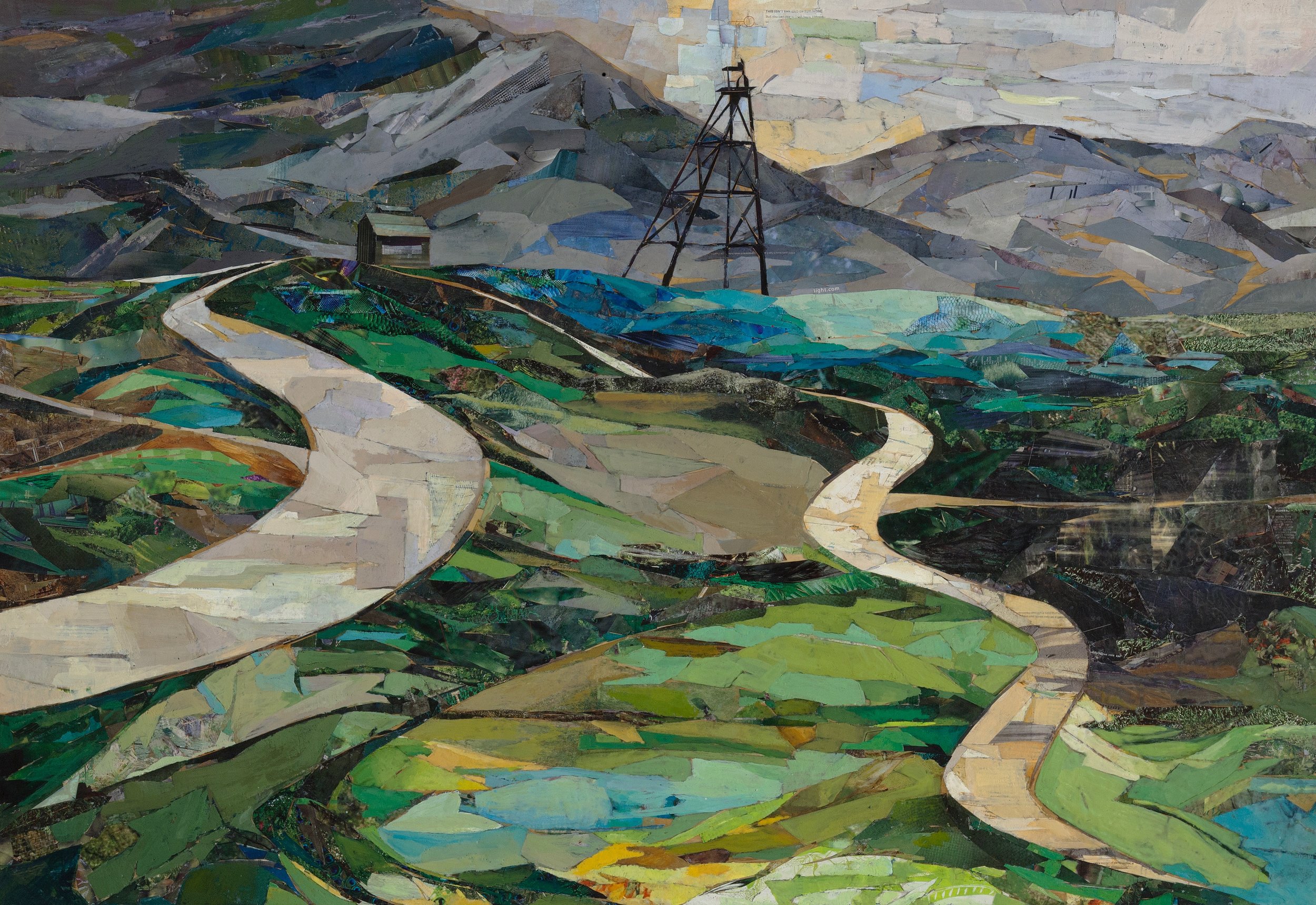 "Love, love, love this piece! Lots of color and interest. Love the multi media, the landscape and the size. This would work well in lots of spaces."
Margaret Noel, Marloe Gallery
"This is a great piece for a large public space. Love the detail and colors."
Daniel Orson Ybarra, Laurent Marthaler Contemporary
"I love the depth and movement in this piece."
Andy Denzler, Opera Gallery Aspen
"This a fun modern mountain piece that gives an optical illusion shifting from the foreground to the background."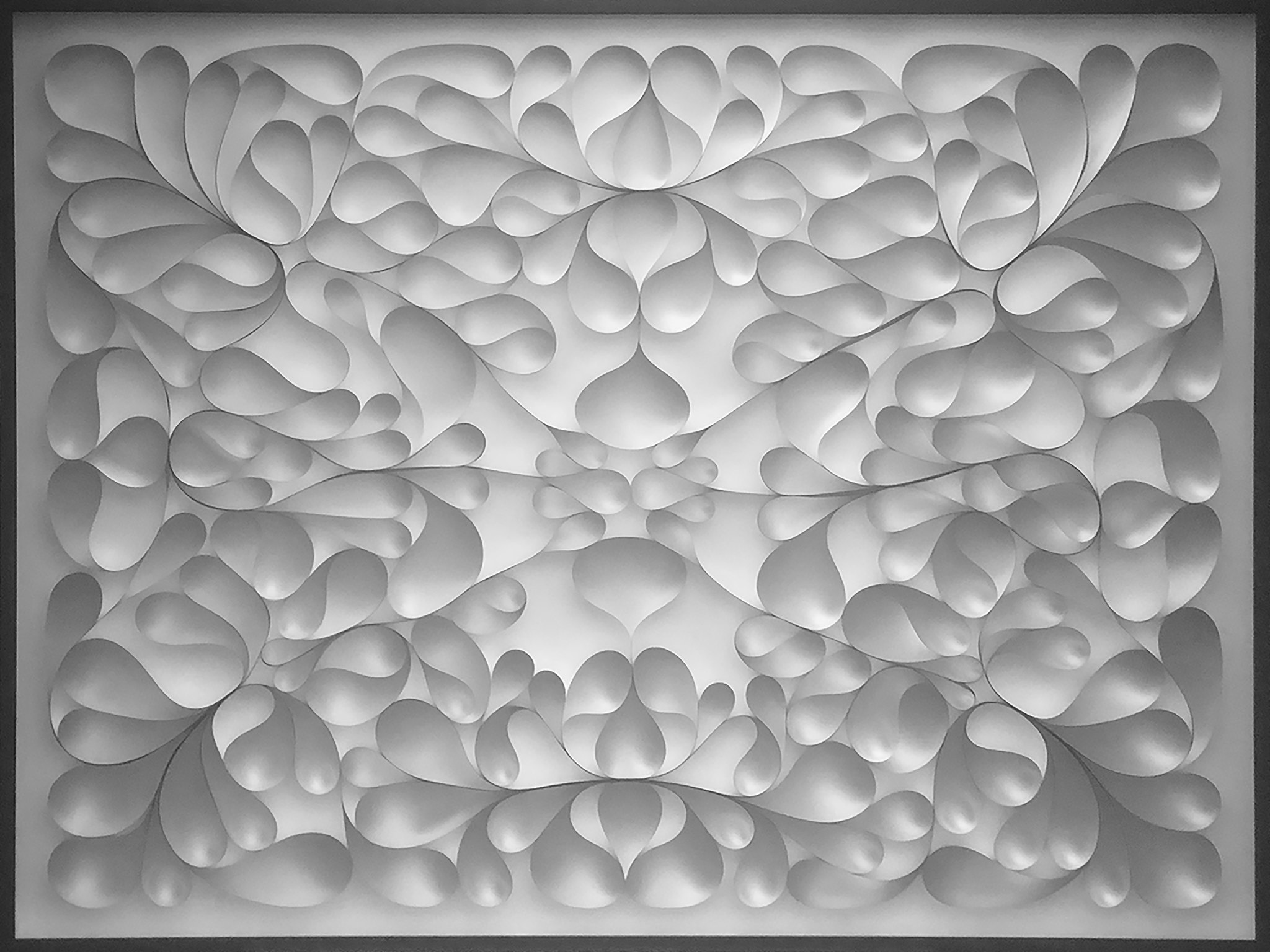 "Hunt's work is very high end and beautifully executed. Great in a contemporary space."
Genna Moe
Genna Moe was born and raised in Berkeley, California and graduated from the University of Washington at Seattle with a dual BA in Art History and Interdisciplinary Visual Art, including a two year undergraduate art fellowship in Italy. In 2008, her passion for visual arts brought her to the Aspen Art Museum, where she developed programs in education and outreach, before joining the management team at the Wheeler Opera House, and completing her MA from the University of Denver in Arts Development and Program Management. Genna is past President of the Aspen Young Professionals Association and a graduate of Roaring Fork Leadership. She's passionate about contributing to her community and believes art is vital to personal and community well-being. She currently serves as the Executive Director of the Art Base in Basalt, Colorado where she is guiding the organizations's growth as it realizes its great potential as a community leader and regional center of art learning and celebration.
SELECTS
"There is something very special about an intimate view of the personal life of an iconic public figure. For that alone, I am drawn to this work on the premise that photography, better than any other media, captures a single moment in time. When viewing this work, I find myself full of question. For me, this inquiry and self reflection is the sign of successful art."
David Gamble, Hilton Asmus Contemporary
"I like the crispness of the imagery and Stephanie's painterly choices in her application of pigment. The unmade beds theme is universally approachable yet so open to interpretation. The work demands self reflection and empathy. I am attracted to the sensual movements of the lines, yet feel a simultaneous sad calmness."
Stephanie Serpick, Marloe Gallery
"This is one of my favorite Mark Cesark works—it wonderfully balances humor and mystery. I really enjoy thinking about the life span and then afterlife of utilitarian objects. I find the experience of viewing the materials' transformation into an abstract documentation of history forcefully emotive. As a painter with no brush, Mark has an incredible eye for color and composition."
"I am first intrigued by the anthropomorphic nature of the structure and then seduced by the simple and elegant lines. I enjoy that the surface references stone while exuding the softness of paper pulp. I find the works compelling as they are wrought with contrast. I appreciate the obvious dedication to craftsmanship and environmentally conscious process."
Domingos Tótora, Sage Culture
Robyn Scott
Robyn Scott is an accomplished, award winning interior designer with a portfolio exemplifying top-level expertise and elite clientele. Since opening her design firm 20 years ago, Scott has garnered acclaim for her unique vision and holistic approach to interior design. She is the only designer executing her unique approach- Artitexture. She crafted the concept and coined the term "artitexture" as a way of bridging her passion and talents –art and interior design, creating a bridge between architectural structure and interior furnishings. Backed by a team of leading contractors, vendors and suppliers, Scott delivers spaces that exude connections to the environment, sophistication, and elevated living.
It's been said by her client's that "Her artistic sense and vision have brought a distinctive, new beauty to the interior" and "Robyn's keen eye for contemporary design, materials and detailing make her my ideal choice as design partner , and of her most acclaimed project "Many have said this is one of the most special homes they have been in, from Vail to Aspen."
SELECTS
"The use of steel with texture and color are very interesting. I sense trees, landscape, found pieces, and a connection to the landscape. Bringing steel into an interior is a wonderful balance to stone and wood offering a Colorado vernacular element that speaks to the old mining buildings."
"I am drawn toward large scale work and this piece I find interesting as it has a tactile quality and a natural essence. As I'm drawn in closer, the abstract circular pattern reveals dripping gestures which are both organic and painterly. A wonderful piece for a long gallery corridor."
Daniel Orson Ybarra, Laurent Marhtaler Contemporary